You're invited to become a part of The Journey – a community of monthly givers who believe in taking long-lasting preventative action through their donation dollars. Together, we will equip our neighbors in need with tools to help elevate their mental well-being and set them up on a lifetime path to success.
Benefits of Monthly Giving:
Efficient: Provides a consistent source of support and advocacy for our clients
Convenient: Your monthly donation processes automatically through your chosen payment method
Flexible: You can change the amount of your gift any time
Impact: Satisfaction in knowing that 100% of your gift stays in the St. Louis Metro Area

---
Become a Monthly Donor
Members of The Journey become instruments of peace for our community as they pledge to make an annual unrestricted contribution: $168 (JOY), $384 (LIGHT), $948 (HOPE), $1,488 (FAITH), or $2,472 (LOVE) in a single calendar year from Jan. 1 – Dec. 31.
Your monthly dollars will have a direct impact on the life of one of your neighbors – helping us pave the path to a safe, stable life with the services below.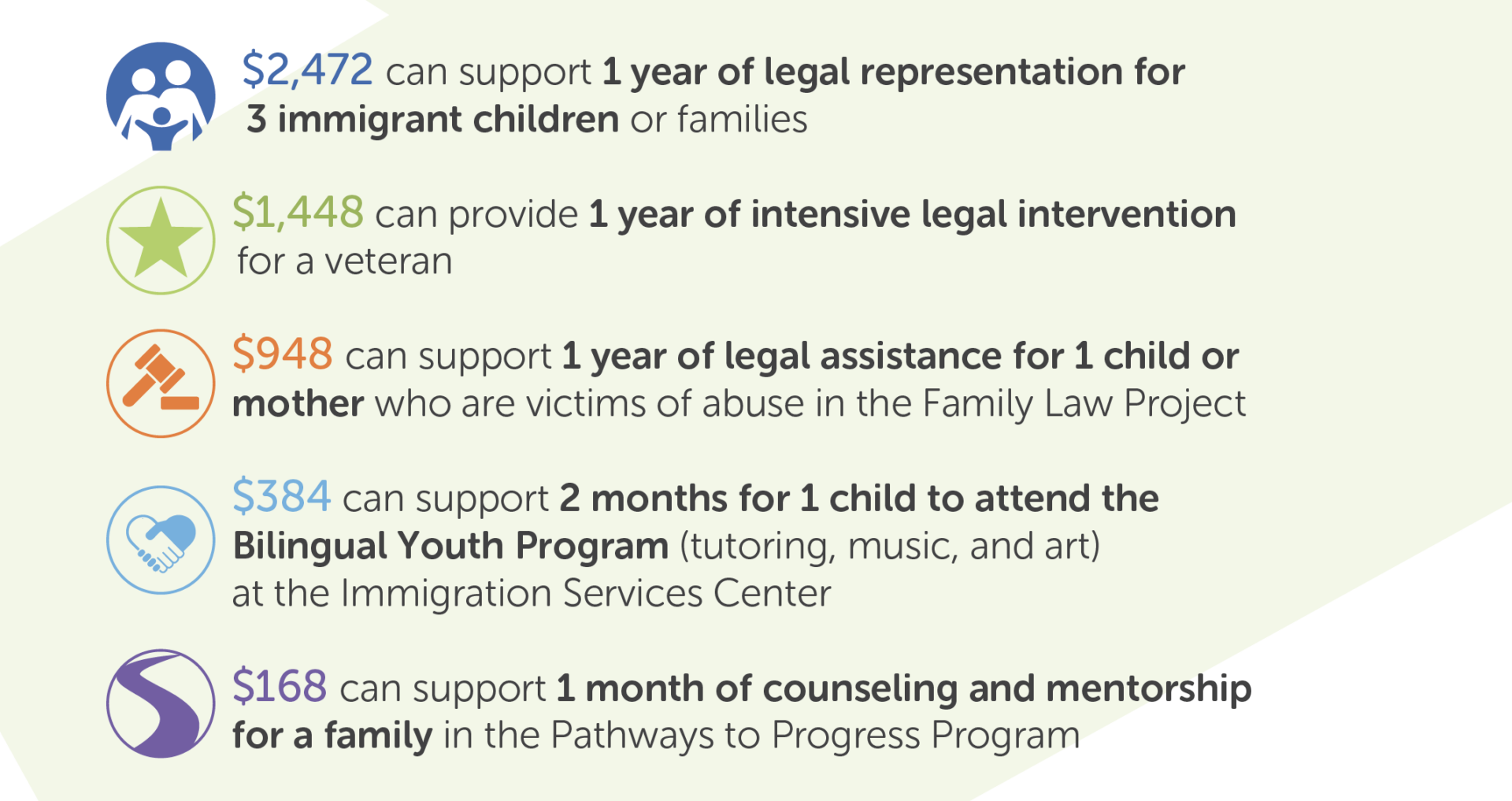 ---
Club Benefits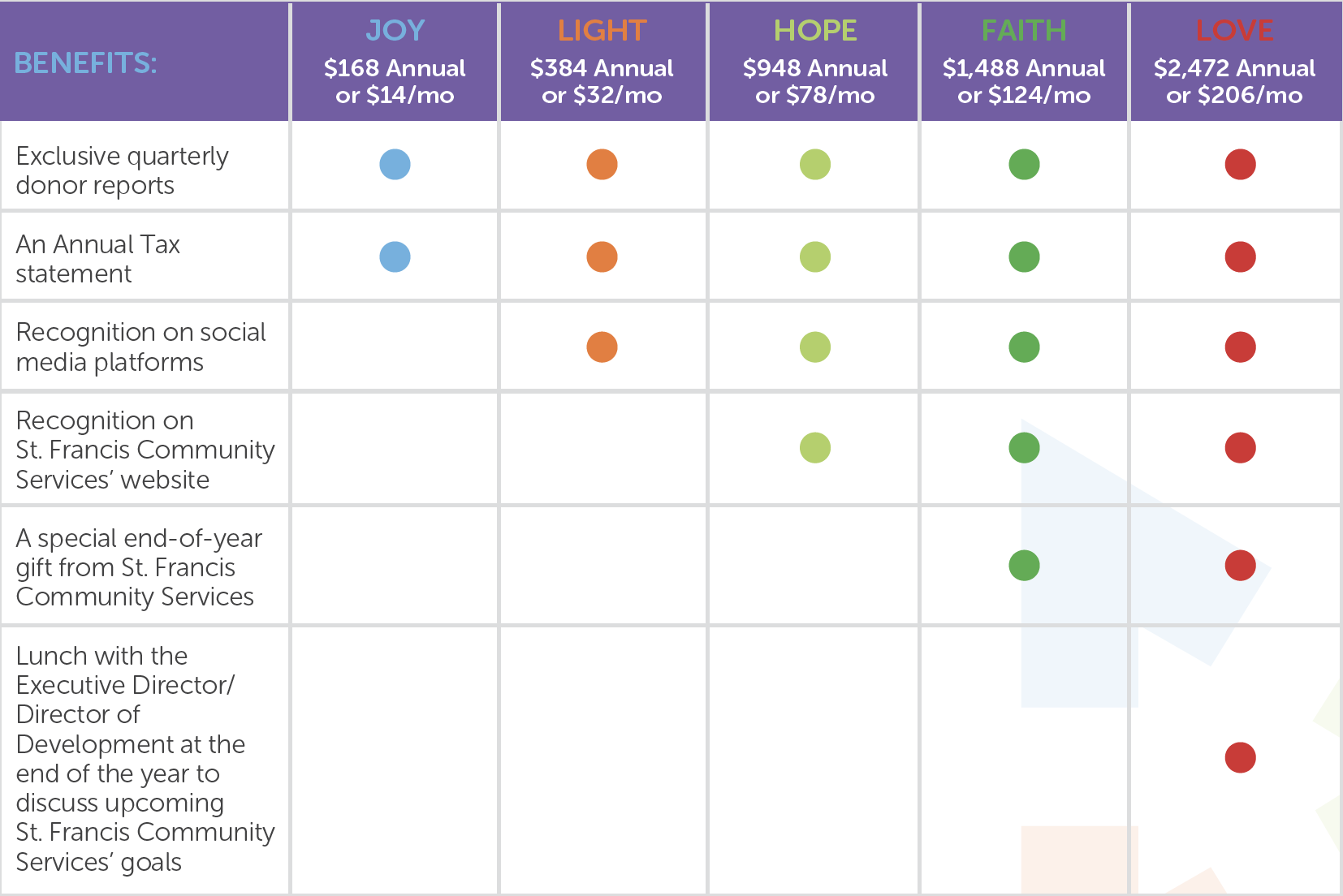 We invite you to join The Journey and be a part of the process of helping our neighbors navigate through the ups and downs of life. Our desire is for every person to feel valued, and have the tools and system of support needed to live a prosperous life.
Questions? Reach out to us …
Contact Heather Kemper, Director of Development at 314.256.5977.