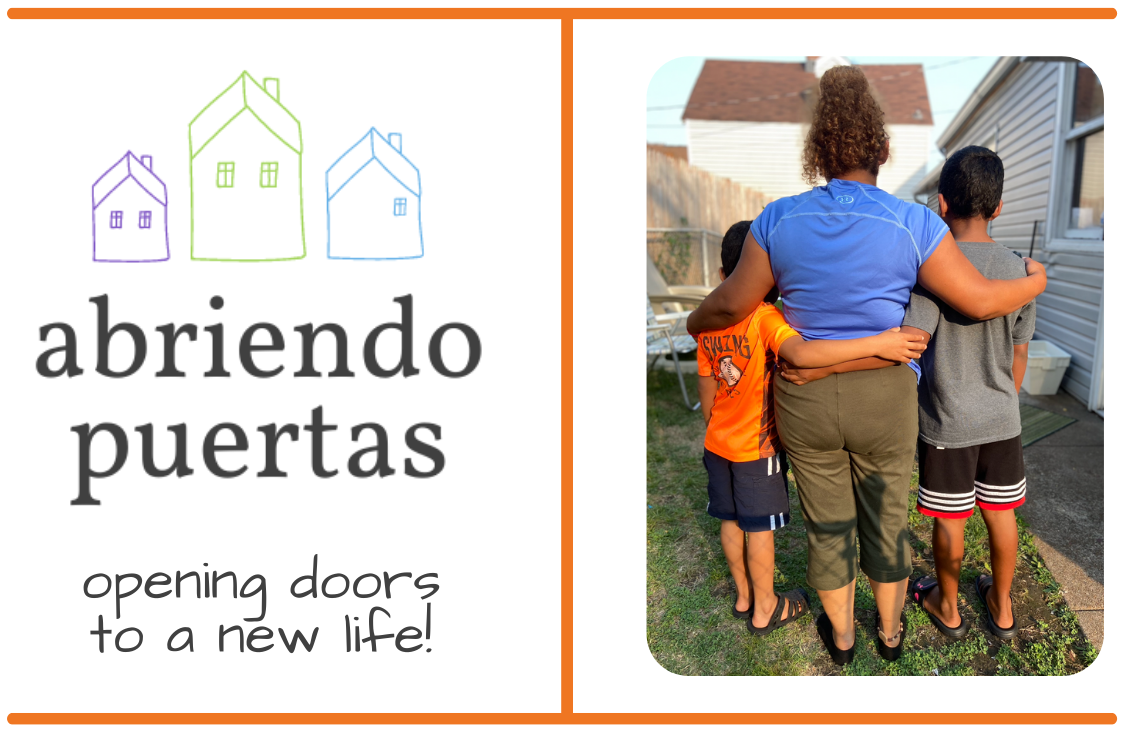 Open a Door for a New Neighbor
With your help, St. Francis Community Services will be able to welcome 25+ families who recently arrived in St. Louis, assisting them with comprehensive support as they prepare for a new life here here. While each family's story and needs look different, our organization stands with them and provides wraparound support. Most families have recently arrived in the U.S. as asylum seekers fleeing persecution, are starting life from scratch, and do not yet have have the household essentials they need.
Why We Need Your Help
The journey of a newly-arrived immigrant does not stop at the border or point of entry: building a new life in the U.S. is a journey that lasts forever. At St. Francis Community Services, we are working to welcome a large increase of recently-arrived immigrant families to our area with compassion and care through this new initiative, Abriendo Puertas. While our bilingual staff members assist with an array of essential services like locating housing, enrolling children in school, and addressing trauma through mental health counseling, new neighbors need help from the whole community to give them a housewarming and meet basic needs. Your support will help families with the costs of establishing their new home – food, furniture, baby products, beds, and clothing – while also providing for the services to help them acclimate to St. Louis.
3 Ways You Can Help
Donate & Sponsor:
On the secure form below, you can make a tax-deductible donation to sponsor an entire family's household needs or purchase beds for newly-arrived family members.  Your contribution will not only allow the families to furnish their new home, but will also help provide for the supportive services of bilingual staff as well as delivery of families' furnishings.
Purchase Individual Items:
You can also purchase individual items from our registry to help a family establish their home. Visit the list at https://www.target.com/gift-registry/gift/newfamilies-stl and directly purchase some of these most commonly needed items. If you are ordering online, the delivery address will auto-populate.  If shopping at the store, you can find the registry using First Name: St Francis, Last Name: Community Services.  Then text Meredith at 314-960-6362 to arrange a drop-off at our office.
Volunteer:
Throughout this effort, our staff members need help organizing and distributing household items to families. You can sign up to lend a helping hand at https://hipaa.jotform.com/212264997649068.  We especially need help on September 1st from 6:00 pm – 8:00 pm to organize and on September 11th from 9:00 am – 12:00 pm to make deliveries.
If you have any questions about the Abriendo Puertas initiative, please contact Meredith Rataj at mrataj@ccstl.org.
---